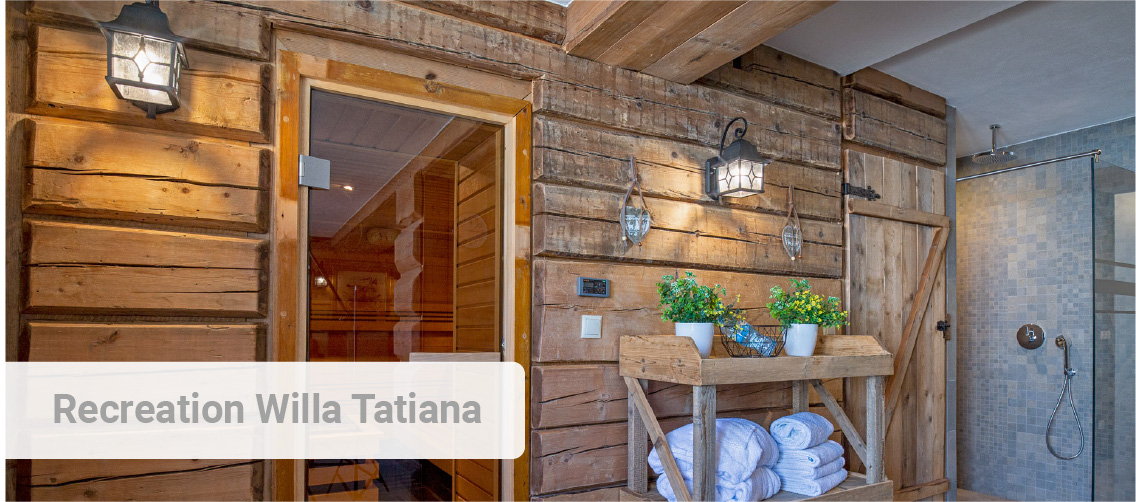 The recreational zone of the Tatiana Villa comprises of three saunas, a graduation tower and a hyperbaric chamber. Most attractions are located in the Tatiana Lux Villa. One more sauna is located in the Premium Tatiana Villa. They are also available to Guests of other villas. All attractions are made available to Guests on an exclusive basis for the agreed time (from 9:00 to 19:00).
The rooms are systematically disinfected and fogged.
The recreational facilities include: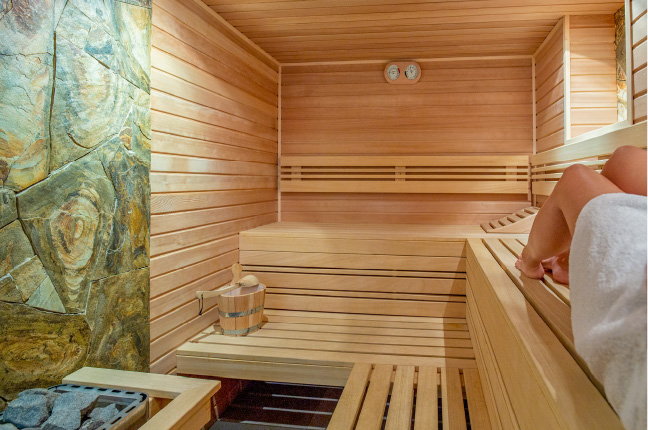 Finish sauna (Tatiana Lux)
Temperature: 70-90°C. Humidity: up to 35%, obtained by pouring water on stones.
Cost: PLN 25 per 60 minutes per person.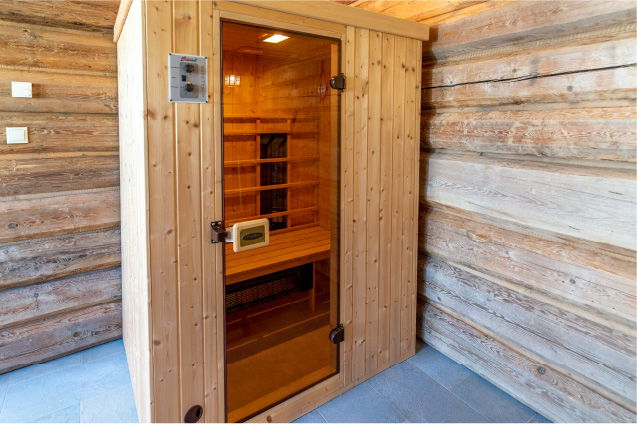 Infrared sauna (Tatiana Lux)
This is an alternative for persons that cannot use a traditional sauna or do not like excessive temperatures. This sauna uses infrared rays which penetrate deeply into body without heating tissues excessively at the temperature of 60°C – 65°C.
Cost: PLN 25 per 60 minutes per person.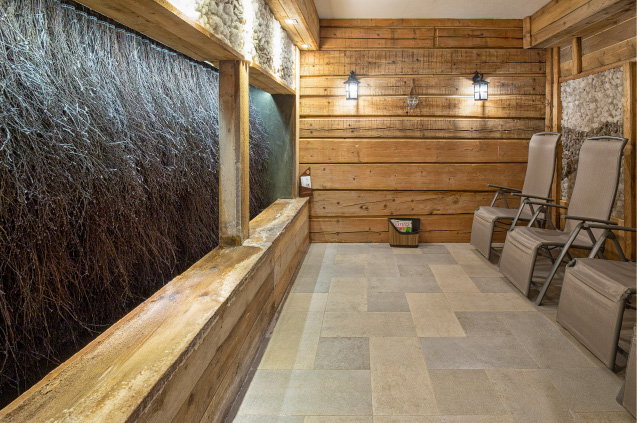 Graduation tower (Tatiana Lux)
Brine inhalations provide many necessary microelements, help to recover an organism balance and efficiently fight many diseases.
Cost: PLN 20 per 45 minutes per person.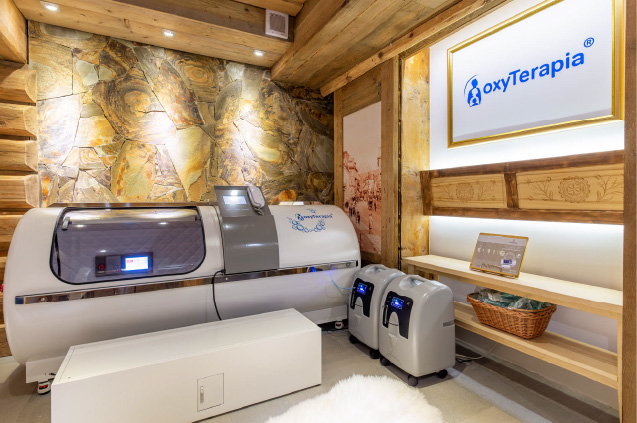 Hyperbaric chamber oxyTerapia (Tatiana Lux)
Hyperbaric oxygen therapy is an excellent way to strengthen and rehabilitate an organism.
It also efficiently supports the treatment of many conditions
Cost: PLN 90 per 60 minutes per person.